Fact Checked
Overview Of Chemical Burns
Chemicals that touch the skin might cause a reaction on the skin. Chemical burns might affect the internal tissues if the chemicals are consumed.
If somebody consumes a chemical, immediately examine their mouth for wounds or burns.
Do not offer anything by mouth unless told to do so by a poison control expert. If the casualty is unconscious, phone for an ambulance.
Causes Of Chemical Burns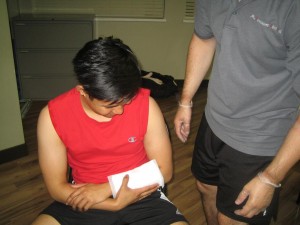 Acids and bases cause most of the chemical burns people experience. Strong acids can lead to serious burns.
Caustic burns are burns that are also caused by acids and bases.
Chemical burns can take place at home, work, school, or any place where chemical sis handled.
A few products that can cause chemical burns are:
Bleach;
Cleaning products;
Ammonia; and
Pool chemicals.
Symptoms Of Chemical Burns
Symptoms of chemical burns might fluctuate depending on how the person received the burn. Burns as a result of swallowing chemicals will be treated differently than burns that affect the skin. The symptoms from a chemical burn might be subject to some of the following influences:
How long the person was affected by the chemical.
If the chemical was swallowed or inhaled.
If there were any open cuts or wounds when the chemical touched the skin.
Position where the chemical touched the skin.
How strong the chemical is.
If the chemical was gas, liquid, or solid
Related Video On Chemical Burns
Was this post helpful?
Let us know if you liked the post. That's the only way we can improve.