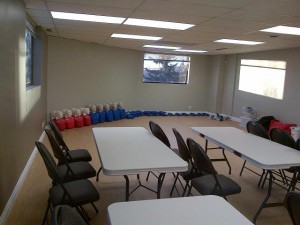 Learn to manage emergencies such as broken bones, fractures, heart attacks, angina, stroke, hypothermia, heat stroke, shock, deadly bleeding and poisonings by enrolling in Alberta OH&S approved first aid and CPR courses. Edmonton First Aid is the largest, lowest priced and most popular provider of OH&S approved courses such as advanced, standard (also known as intermediate), emergency (also known as basic) and childcare first aid. Three year nationally approved certification is provided to candidates that successfully complete the course. Typical participants include doctors, nurses, teachers, construction workers, miners, oil workers, gas workers, physiotherapists, chiropractors, childcare workers, security guards, lifeguards, fire-fighters, paramedics, managers and students. Participants may also register for CPR and AED "only" training that teaches participants the latest and most effective CPR rescue techniques. This provider is not only limited to first aid training. This provider also offers safety training that includes WHMIS, fire safety, TDG and MSDS training. Participants may also register for babysitting and food safety certification. Whether you need first aid training, food safety certification or safety certification, Edmonton First Aid is the best provider for you.
Edmonton First Aid
Hassle-free enrollment and registration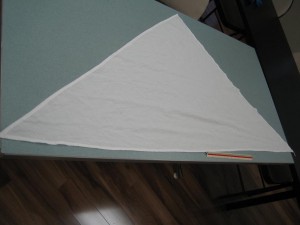 Enrolling with Edmonton First Aid is very easy. Just visit the Edmonton First Aid website for a complete list of offered classes and fill out the registration and payment form. Once that is complete you will be automatically enrolled in the class. Cancellations are incredibly rare and customer service representatives are available from 8 am to 8 pm 7 days per week. For more information about how to contact them please use the following info:
Email: info@firstaidcpredmonton.ca
Telephone: 780-809-0829
Website: www.firstaidcpredmonton.ca
North Training Location
The new north central training location opened its doors in the Winter of 2022. It is a large classroom serving people North of Edmonton including St. Albert. Located near the Blatchford and Inglewood neighbourhoods it is easily accessible via transit along Kingsway. Unlimited on-site free parking is also available. For more information about the class location check out the map below:

South Training Location
Located in South Central Edmonton in Strathcona, this training provider proudly serves Whyte Ave and the surround schools including NAIT and the University of Alberta. Because of its incredibly close proximity to Whyte Ave and Gateway the training centre offers lots of options to eat during lunch and break time. Parking is available on site as well as plenty of transit options. Training classes are proudly offered to neighbouring South Commons, Garneau and University and University Hospital. For more information about this first aid training location please check out the following maps:

Course Prices
View the list below to check out the latest low prices offered with this provider
Standard Childcare First Aid and CPR – 135
Blended Advanced First Aid – 899.99
Standard First Aid and CPR – 133
Emergency First aid and CPR – 90
CPR and AED – 74
Course prices include tax and certification fees.
What Will I Learn in a OH&S Standard First Aid Course?
Participants that enrol in this course will learn about the following:
Personal protective equipment and the use of barrier devices
How and when to contact emergency medical services (EMS)
How to effectively provide cardiopulmonary resuscitation
How to effectively use a automated external defibrillator
How to recognize and manage victims of cardiac emergencies including victims of stroke, T.I.A's, heart attacks and angina
How to recognize and manage victims of breathing emergencies including victims of choking, shock, hyperventilation, asthma and anaphylaxis
How to manage environmental emergencies such as poisonings, hypothermia, heat stroke, heat cramps and heat exhaustion
How to manage sudden medical emergencies including seizures and diabetic emergencies
How to recognize and manage skeletal, joint and muscle injuries such as sprains and strains.
For more information about the course content of popular OH&S approved courses visit the Edmonton First Aid website today.
CPR Training
All CPR standards are provided through the International Liaison Committee on Resuscitation (ILCOR) which provides the most effective CPR regulations and standards to all major Canadian and American providers. All courses also teach participants how to use automated external defibrillators (AED) which play a very effective and vital role in cardiac arrest rescues.
Trainees receive the latest Basic Life Support (BLS) training in rescuing victims or cardiac arrest. The 2010 BLS guidelines made by the American Heart Association highlight the updates in techniques and pathway when a person collapses and is immediately assumed to be a victim of cardiac arrest.
If a trainees is unable to complete their enrolled training course, he or she is entitled to a full refund, provided a 72-hour notice is given.
Private classes
Despite the various schedules offered by Edmonton First Aid, big groups of trainees or companies are offered private classes at a schedule of their discretion, since big groups usually request separate training classes.
Certification
Trainees who are able to complete a training course are awarded a St Mark James training certificate for first aid, CPR, and AED training, valid for three years throughout Canada. Please ensure that you meet all of the required prerequisites prior to registering for a re-cert course.
Facilities and Instructors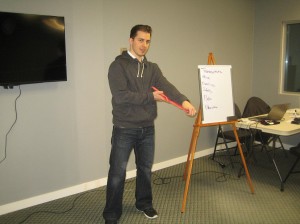 All courses are taught by St Mark James certified instructors using the latest training equipment for first aid, CPR, and AED. The training facilities are easily accessible as well, within walking distance to public transportation and private parking. Restaurants and shops are available nearby. The training provider is located at 7915 – 104 Street, Edmonton, Alberta, T6E 6M6. This provider is located in Old Strathcona which is minutes away from the Hospital and University. Lots of restaurants are located nearby for lunch breaks. A fridge and microwave are also available for your convenience. 

Did You Know?
Nosebleeds
Nosebleeds happen when the capillaries in the nose break and start to bleed. This can be caused by an injury to the nose, stress, hot temperature, or even by simply blowing your nose. Hypertension or sudden increase in blood pressure can also cause a nosebleed. Typical nosebleeds are harmless but if they occur after a head injury (like after a fall), they can be very dangerous. If the bleed is accompanies by thin and watery discharge, that is a sign of serious head trauma and that fluid from inside the skull is leaking out.
 Enrol in a training course today!