Children and Advanced Life Support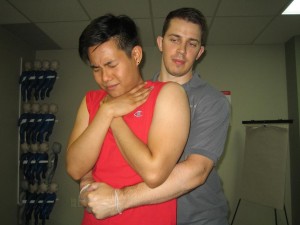 There are two concepts used when managing an instance of cardiac arrest (CA). Cardiac arrest is a term used to describe a situation wherein the heart is not beating and cannot pump blood to the rest of the body. To manage cardiac arrest, chest compressions and rescue breaths are given to the victim to manually circulate blood to the rest of the body. These are skills under Basic Life Support (BLS). Basic Life Support interventions are focused on restoring the spontaneous circulation of blood in the body. BLS is mainly used in a non-organized, non-healthcare environment.
Similarly, Advanced Life Support is based on the skills and interventions of BLS but in an organized, healthcare environment such as a hospital or a similar clinical set-up. Beyond the basics of chest compressions, the use of medication and ventilatory support are important when giving ALS. According to research and application, drug therapy and use of oxygen support devices greatly improve the chances of survival from cardiac arrest.
Pediatric Advanced Life Support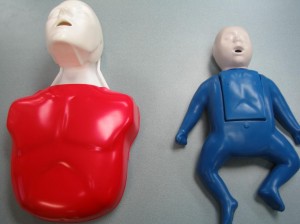 We give ALS training in two courses: ACLS and PALS. ACLS or Advanced Cardiac Life Support is a program that teaches the management of adult victims. PALS or Pediatric Advanced Life Support teaches the management of pediatric victims. Giving CPR to a child is very different from giving it to an adult. From the maneuvers used to the dosage of drug therapy given, ALS for children require a separate training program.
We run PALS training over 2 days, with a total of 14 class hours. Only healthcare providers with a valid  Our PALS courses teach trainees how to give CPR to infants, toddlers and pre-schoolers, and school age children. The management of arrythmias is also included in the training program, primarily using defibrillation and medication.
The importance of being trained in PALS
As a healthcare professional, it is part of your duty to be trained in how to give ALS to both adults and pediatric patients. In-hospital management of cardiac arrest has lead to improvement in the survival rates of victims, both children and adults. Some hospitals even have pediatric medical emergency teams, which has shown significant decrease in the incidence of cardiac and respiratory arrest in pediatric patients.
Training credentials and re-certification
After completing your PALS training course and passing the certification exam (a written and practical test), we will give you a PALS training certificate that is valid for two years. These training credentials are valid all over the country and can be used to meet whatever work or school requirements you need it for.
Before the certificate expires, sign up for a PALS re-certification class to renew your credentials. PALS re-certification is either 6 hours and 20 minutes or 8 hours and 20 minutes. These courses are significantly shorter than the PALS training program. Once you let your credentials expire, they can no longer be renewed at a re-certification class;  you have to re-take the PALS training course.