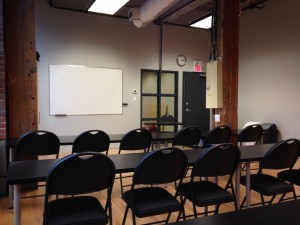 Vancouver First Aid is the largest St Mark James training provider in British Columbia and the Lower Mainland. This provider has four large training centres that offer first aid, CPR, AED, food safe and safety courses. The provider has offices in down-town Vancouver, East-Vancouver, Surrey Newton and Surrey Whalley.  Since 2009, Vancouver First Aid has been providing the widest range of training courses at the lowest rates in the area. Cardiopulmonary resuscitation (CPR), automated external defibrillation (AED), and first aid training classes are the most popular classes enrolled by trainees. Certification is quick and hassle-free – trainees receive them immediately after a training course is finished. Private courses are also available for groups, companies and businesses of almost any size. Register for courses such as workplace emergency first aid (OFA level 1 equivalent), standard first aid and childcare first aid. To register for first aid training classes in Vancouver or anywhere else in the Lower Mainland scroll to the bottom of this page to complete the on-line registration form.
Visit the Vancouver First Aid website here, choose a training course from the full list, and enrol today!
Registration Details
A full list of classes can be found on the Vancouver First Aid website, with an on-line application form on the same site. Trainees are also encouraged to complete their enrolment through e-mail, telephone call, and walk-ins during business hours at the main training centre.
Email: info@vancouverfirstaid.ca
Telephone: 778-709-9180
Website: www.vancouverfirstaid.ca
Click Here to Register for First Aid Training Classes in Vancouver, B.C. Now
Where Are The Training Locations?
Several training centres are located in Vancouver. The two most popular locations are in East Vancouver and in Down-town Vancouver (Yaletown)
Downtown Vancouver Training Centre

This training centre is located in the popular Yaletown district. Pay parking is available at this location. Great public transit options are available with the Canada Line station located two blocks away. Great restaurants and other amenities are located here.
East Vancouver – Kingsway

This training centre is located along Kingsway near King Edward and Knight / Clark. Plenty of street level free parking is available with good public transit options also available. This training centre is centrally located with participants attending from Burnaby, New Westminster, Vancouver and Richmond.
What Courses Are Available With Vancouver First Aid?
A large number of courses available with this Lower Mainland training provider including:
Standard first aid (includes CPR and AED)
Emergency first aid (includes CPR and AED)
Childcare first aid (includes CPR and AED)
Marine first aid (includes CPR and AED)
WEFA (OFA level 1 equivalent)
Babysitting training
Private Infant CPR
CPR level "A"
CPR level "C"
CPR level "HCP"
Basic Life Support (BLS)
Advanced Cardiac Life Support (ACLS)
Pediatric Advanced Life Support (PALS)
Re-Certifications
Workplace Hazardous Material Information System
Material Safety Data Sheets
Transportation of Dangerous Goods
For more information about available courses to you visit the VFA website today.
Who Needs First Aid Training in the Vancouver Lower Mainland?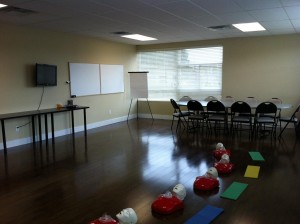 A large number of people are required to be certified including:
Health Care Workers
Construction Workers
Oil and Gas Workers
Teachers
Childcare workers
Adopting Parents
Nurses
Doctors
Nursing Students
Medical School students
Miners
Fitness workers
Personal trainers
Chiropractors
Registered Massage Therapists
Security Guards
CBSA officers
Coaches
Police officers
RCMP officers
Office workers
This is a sample of some of the people that attend training with this provider.
What Topics are Covered in a First Aid Course?
A variety of topics are taught in a first aid course including:
Cardiopulmonary resuscitation
Automated external defibrillators
Circulatory Emergencies
Primary Survey
Scene Assessment
Vitals
Secondary Survey
Medications
Breathing emergencies
Sudden medical emergencies
Environmental emergencies
Broken bones
Strains and sprains
Dislocations
Wounds
Embedded objects
Poisonings
Learn about these topics and more with the most experienced teachers at Vancouver First Aid Ltd.
Did You Know? 
Basic first aid: Circulation-Airway-Breathing
Breathing: Mouth-to-mouth or mouth-to-nose (for trained rescuers)
Pinch the nostrils and use the head-tilt or jaw-thrust (for victims with neck and spine injuries) to open mouth.
Give two full rescue breaths, each lasting over a minute. Make sure that the chest rises and falls with each breath.
Give thirty chest compressions.
Give two rescue breaths. Repeat this cycle until paramedics arrive or spontaneous circulation and breathing returns.
Note: If circulation and breathing has not returned after five cycles of CPR, use an AED (if available) to give one shock every two minutes. DO NOT use an AED for infants younger than 1 year old (unless pediatric equipment / pads are present).
Choose the training course you want and enrol with Vancouver First Aid!