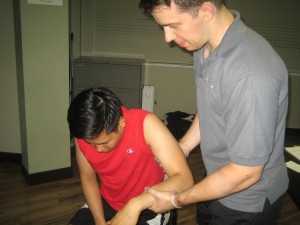 Do you need low priced Ontario WSIB approved first aid and CPR certification? Customers that register for courses with Hamilton First Aid will receive high quality courses, low prices in conveniently located training centres throughout the city. Learn to manage emergencies such as cardiac arrest, embedded objects, amputations, dislocations, internal bleeding, hypothermia, heat stroke, poisonings and seizures by enrolling in two-day standard first aid training. All first aid courses include cardiopulmonary resuscitation (CPR) and automated external defibrillator (AED) training and certification. Various level's of CPR are available including level's "A", "C" and "HCP". This provider is experienced and is one of many St. Mark James training providers that offers workplace required courses throughout Canada. Boost your resume, learn life-saving techniques and build confidence in yourself by taking a course with Hamilton First Aid.
Registration Details
The following is contact information for Hamilton First Aid
To Register for First Aid Training Classes in Hamilton Click Here
Courses Available With Hamilton First Aid
This provider offers a large number of courses including:
WSIB approved standard first aid, CPR and AED
WSIB approved emergency first aid, CPR and AED
WSIB approved childcare first aid, CPR and AED
Basic Life Support (BLS)
Advanced Cardiac Life Support (ACLS)
Pediatric Advanced Life Support (PALS)
CPR level 'A', 'C' and 'HCP' and AED
Marine First Aid
Babysitting Training
Pet First Aid
Private Infant CPR Training
Transportation of Dangerous Goods (TDG)
Workplace Hazardous Material Information System (WHMIS)
Material Safety Data Sheets (MSDS)
Confined Space Entry
H2S Awareness
Fire Safety
Fire Extinguisher training
Re-certifications (for standard first aid / CPR level "C" / CPR level "HCP)
To register for any of the above courses or for more information use the contact information posted above.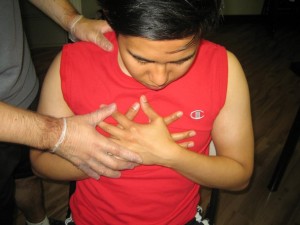 St Mark James certification
Once a trainee completes a training course, he or she is awarded a St Mark James training certificate for first aid, CPR, and AED, valid for three years throughout Canada. Refresher courses for renewal  /re-certification of near-expiry certificates, previously provided through credible providers, are available multiple times per week.
Private Training
Private courses are available…
Instructors and Facilities
All courses are taught by St Mark James certified instructors in high-end training facilities all over Hamilton. The training centers are easily accessible by public transportation, within walking distance to private parking, restaurants, and shops.
Did You Know?
First aid treatment for animal bites
Apply firm pressure with a clean cloth or gauze (if available) to stop the bleeding.
For a shallow wound or bite, clean with soap and water.
Apply antibiotic cream and cover wound with gauze and a bandage.
Bring victim to an emergency room for medical attention.
Important notes:
If wound is very deep, stem the bleeding and bring victim immediately to medical attention.
If the animal has an owner, contact owner and inquire about the animal's rabies shots.