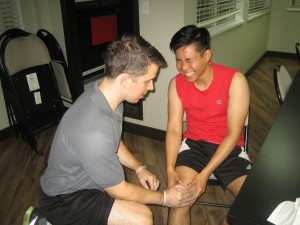 Our providers can be found in six cities in the US, with one of them in Las Vegas, Nevada. If you need quality CPR training and certification, then sign up for our training programs at Las Vegas CPR. We have the best training programs in the city, all available at very affordable rates and flexible schedules through the week. We have eight training courses offered: five CPR courses and three re-certification courses. You can visit the Las Vegas CPR website for a complete list of classes and our contact details.
Getting your CPR training certificate
All eight of our programs are certification courses. We award students who finish the course with complete attendance and a passing grade on the exam at the end of training a CPR training certificate. These certificates are valid for a total of 2 years until they expire. If you plan on renewing your certificate, sign up for one of our re-certification classes.
We do not renew expired certificates! Sign up for renewal before your credentials expire.
CPR training courses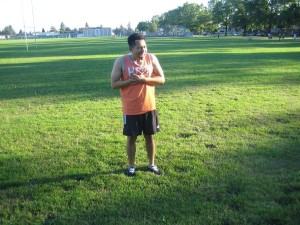 We have two categories of training: BLS and ALS training. Basic Life Support (BLS) teaches the basic skills needed to return spontaneous circulation of blood in the body, primarily chest compressions, rescue breathing, and defibrillation. Advanced Life Support courses are based on the BLS guidelines but add the use of medication and equipment in an in-hospital setting to get the heart pumping blood.
Basic Life Support
Basic CPR (Heartsaver CPR and Heartsaver CPR C) – 4 hours (general public) and 4.5 hours (healthcare providers); one-person CPR, defibrillation, and first aid training
Basic Life Support for HCPs – 4.5 hours; one and two-person CPR and BLS guidelines; re-certification: 4 hours
Advanced Life Support
Advanced Cardiac Life Support – 16 hours (2 days), CPR and medical management of adult victims; re-certification: 5-6 hours
Pediatric Advanced Life Support – 14 hours (2 days), CPR and medical management of pediatric victims; re-certification: 6-8 hours
Heart disease and stroke in the US
According to the data release by the World Heart Organization over the past several years, ischemic heart disease and stroke have been the top two causes of mortality in the entire world. Ischemic heart disease happens when the arteries that lead to the heart get damaged from plaque build up. Lack of oxygenated blood flow to the muscles of the heart cause ischemia and loss of function and eventual cardiac arrest. Stroke happens in a similar way when a major vessel gets blocked with plaque causing the heart to stop functioning.
There are different kinds of heart disease, and over 82 million Americans have one or more of them. Each year, more than 800,000 Americans die from heart disease. But you can avoid it by following these tips:
Don't smoke. Avoid second-hand smoke.
Have a healthy diet low in saturated fat, trans fat, cholesterol, and salt.
Exercise! Physical activity is good for you.
Control your weight, it should be within the normal range (BMI).
Get a medical check-up regularly.