Fact Checked
Overview Of Anaphylaxis
Many individuals have had symptoms of an allergy, like sneezing, a runny nose, puffy eyes or skin, sneezing, and rashes.
An allergic reaction is when your immune system is over receptive to a substance (known as an allergen). These can consist of pollen, pets, dust mites, foods, insects, or certain medicines.
While the majority of allergies are not severe and can be managed with certain pills, some allergic attacks can be severe.
Anaphylaxis is a serious reaction. A serious allergic attack might be instigated by food, such as eggs, nuts, milk, or wheat. It can also be linked to insect stings such as from bees, wasps or certain medications.
Symptoms of Anaphylaxis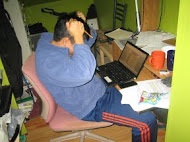 Abdominal spasms;
Palpitations affecting the heart;
Vomiting and queasiness;
Inflammation of the throat, lips, or face;
Skin problems like paleness, peeling, hives or itching;
Breathing problems;
Feeling faint;
Shock; and
A rapid pulse.
First Aid for Anaphylaxis
If you have anaphylaxis or come across somebody who has it, follow these steps right away:
Ask somebody to phone for medical assistance, or phone the EMS if you are alone.
Ask the individual whether they have an epinephrine injector; assist them according to the directions on the label.
Assist the individual to remain composed and stay calm, with the legs raised. If vomiting takes place turn them onto their side to avoid choking. Do not offer them anything to eat or drink.
If the individual becomes comatose and isn't breathing, start CPR and carry on until medical assistance arrives.
It is vital to get medical assistance for an allergic attack, even if the individual starts to recuperate. Most of the time, symptoms can get better, but then deteriorate rapidly after a period of time. Medical assistance is required to avoid the recurrence of the attack.
Related Video On Allergy Attacks & Anaphylaxis