Fact Checked
First aid trauma kits are getting more popular among many people in Canada. This trend has been necessitated by the realization that nobody is immune to sickness, injuries, disasters or any emergencies that require immediate medical attention. A trauma kit is essential as it helps to deal with the situation before the emergency services provider arrives at the scene. Having the kit will help you be able to carry out preliminary medical help to a person who is affected by such situations. This will ensure that a life is preserved or prevent other major complications that may arise. The kit also allows you do whatever is necessary to ensure successful recovery of the victim. The supplies and resources found in the kit will determine the extent of the help you can offer. Therefore, you need to ensure that you have fully equipped first aid trauma kits.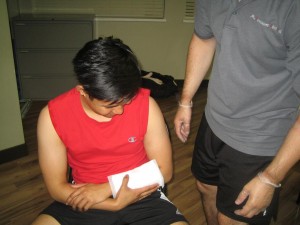 What to look for When Buying First Aid Trauma Kits
When you buy the kits, it is necessary to have all the items that are required in case of an emergency. It must have a carrying case where all your first aid items are stored and organized well. This allows easy and fast access to what you require at the right time. You will also need to have several bandages, wraps, adhesive tap and gauze pads. These items are highly essential when an individual has been injured in an accident. Another important aspect you must consider is whether the kit has a manual that will guide you on how to deal with different types of emergencies.
Other Essential items the Kits should Contain
First aid trauma kits must also have a wide range of treatment supplies and medications.  Some of these items include alcohol, peroxide, sanitizer, aspirin, eye pads, tissues, prep pads and other items that you view relevant for first aid. You may also have other items that can help cleanse the ear, eyes and hands. During accidents or when dealing with an injured person it is easy to contaminate other illness through blood. Therefore, ensures you protect yourself using latex gloves.
There are several types of first aid trauma kits available in stores in Canada. The decision on the type of kit to buy depends on your specific needs. It is also essential to ensure that each member of your group or family is equipped at all times because emergencies occur without prior warning.